Looking for a gift idea with a difference?

!! Why not give a G-Force Karting Karting Experience Gift Voucher !!

Prices range from £10 - £25 and are valid for 12 months from the date of issue.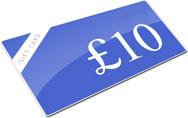 Based around the Arrive & Drive format you can purchase a 10, 20 or 30 minute session as a gift for any occasion.

Contact us for further details or to purchase your gift voucher.

Minimum height of 4ft 8inch, Minimum age 10. Voucher valid for one driver only for session length stated on voucher. Voucher cannot be redeemed against karting session of lesser value/time. Voucher not valid for corporate or race events.